AUDIENCE & MARKET STRATEGIES (AMS)
The training programme Audience & Market Strategies enables independent producers to tackle the challenges they face in an ever-changing industry. It allows them to understand the dynamics of the market and find new audiences for their films. With AMS, participants learn to shape their movies into unique works and to promote their projects at a very early state.
Audience & Market Strategies is a 3-module workshop designed for producers and other industry professionals who wish to increase their marketing and distribution skills. It helps them to access platforms and a network with renowned experts.
At the end of the workshop, producers will be given the opportunity to pitch their projects in front of an international jury at the Zurich Film Festival.
The three Audience & Market Strategies modules consist of open lectures, brainstorming in the group, one-to-one meetings with the experts, research phases and individual work on the participants' film projects.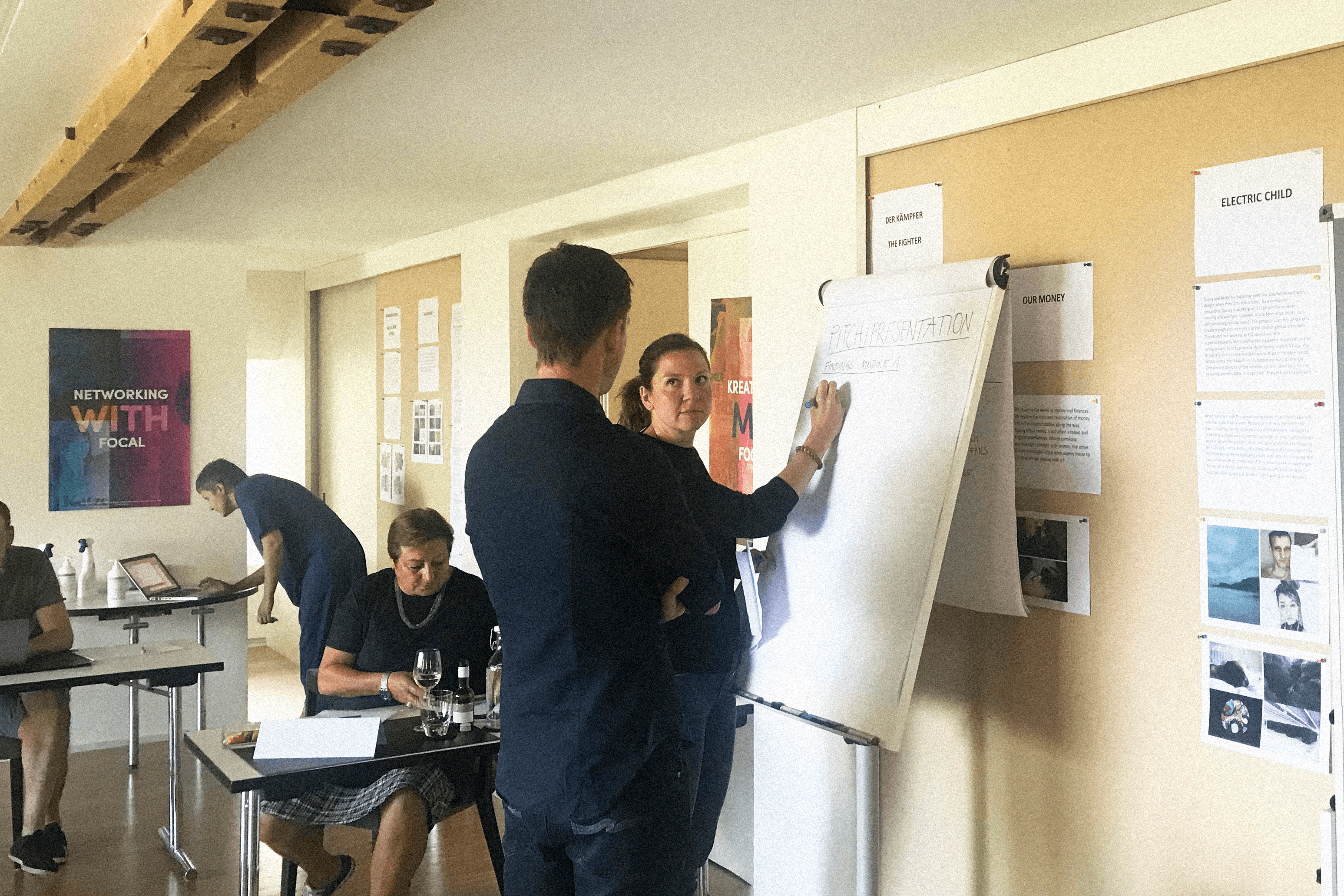 The first module focuses on defining the audience for the assigned film project. During the 5-day workshop, participants will work on various topics related to the release of the film project concerned. Under the guidance of international experts, they will start to develop a tailor-made communication and marketing strategy for their films.
 At the end of module 1, participants will have specified a national and international title, a logline, a synopsis, a list of key scenes for still photography, a mood board for the artwork and a rough P&A draft for the Swiss release. They will have a first draft of the visual identity and ideas for the poster design. Furthermore, exhibition and VOD opportunities are explored.
The second module focuses on accessing the market and going international with the film. During the 4-day workshop, participants have the opportunity to deepen their understanding of the market structures and the role of festivals when building a successful international career. Top industry experts share their views on the upcoming changes and explain what has to be done to adapt market, festival and distribution strategies for independent films.
At the end of module 2, participants are expected to have an international marketing strategy, a festival and sales strategy and a sales pitch outline. The workshop includes expert presentations, one-to-one sessions with advisers and daily debriefings.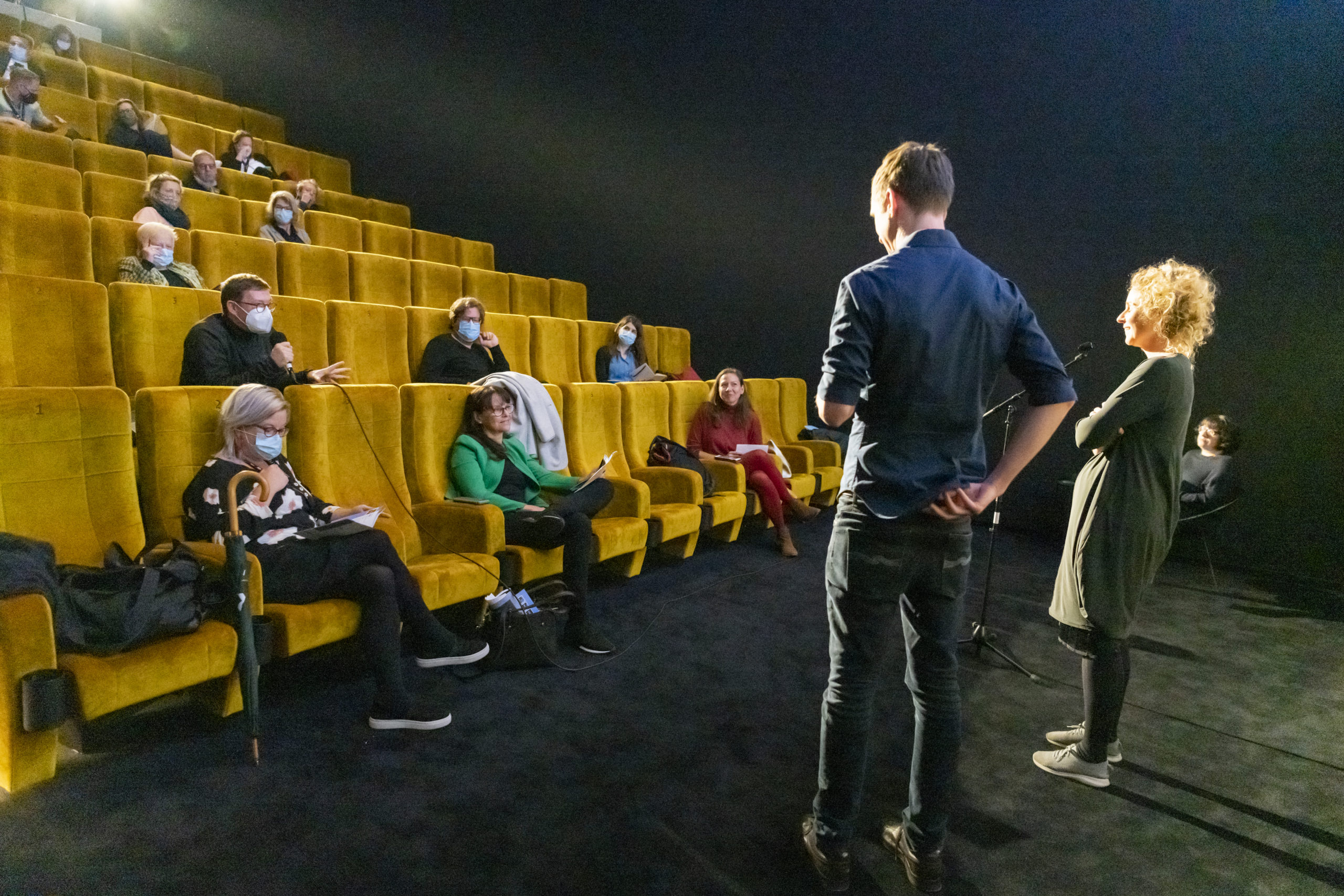 22-23 September 2022 (tbc)
During this 2-day module, producers prepare their presentations for the pitching event at the Zurich Film Festival. They will present their film projects and their market strategies in front of top-class industry experts; this will be followed by a discussion and a networking drink. In addition to the pitching training and presentation, the workshop will include master classes focusing on trends and evolutions taking place in the industry.
The workshop gives participants the opportunity to discuss their projects with sales, marketing, VOD platform, festival, distribution and PR experts. Speakers and experts are chosen for their expertise in their respective field and for their ability to share their know-how and to support producers. The last edition was attended by high-level representatives of institutions such as the Sundance Film Festival, Netflix, Quinzaine des Réalisateurs, MUBI, Deadline Hollywood and others.
The list of experts for Audience & Market Strategies 2022 will be announced in early 2022.
For a full list of experts from the latest edition, visit the AMS 2020 website. CLICK HERE.
Producers apply with a fiction or documentary film project in development. The programme is open to Swiss producers (or producers working in a Swiss production company). Applicants should have produced at least one feature-length film, with a theatrical release in Switzerland and an international career, either at festivals or with an international sales company.
Observers apply without a project. They should be active in the fields of distribution, promotion, sales, festivals or any other creative industry. They should not be directly connected to the selected projects or the participating producers.
DOCUMENTS REQUIRED FOR THE APPLICATION
Participants with a project
– Motivation letter
– CV
– Filmography of the company
– Project description (max 5 pages)
Participants without a project
– Motivation letter
– CV

APPLICATION DEADLINE
19 January 2022
WORKSHOP LANGAGE
English
FEE
– 1500 CHF for participants with a project
– 850 CHF for observers without project
The fee includes meals (all modules) and accommodation (modules 1 & 2). Travel costs are not included.