AUDIENCE & MARKET STRATEGIES (AMS)
The training programme Audience & Market Strategies enables independent producers to tackle the challenges they face in an ever-changing industry. It allows them to understand the dynamics of the market and find new audiences for their films. With AMS, participants learn to shape their movies into unique works and to promote their projects at a very early state.
Audience & Market Strategies is a 3-module workshop designed for producers and other industry professionals who wish to increase their marketing and distribution skills. It helps them to access platforms and a network with renowned experts.
At the end of the workshop, producers will be given the opportunity to pitch their projects in front of an international jury at the Zurich Film Festival.
The three Audience & Market Strategies modules consist of open lectures, brainstorming in the group, one-to-one meetings with the experts, research phases and individual work on the participants' film projects.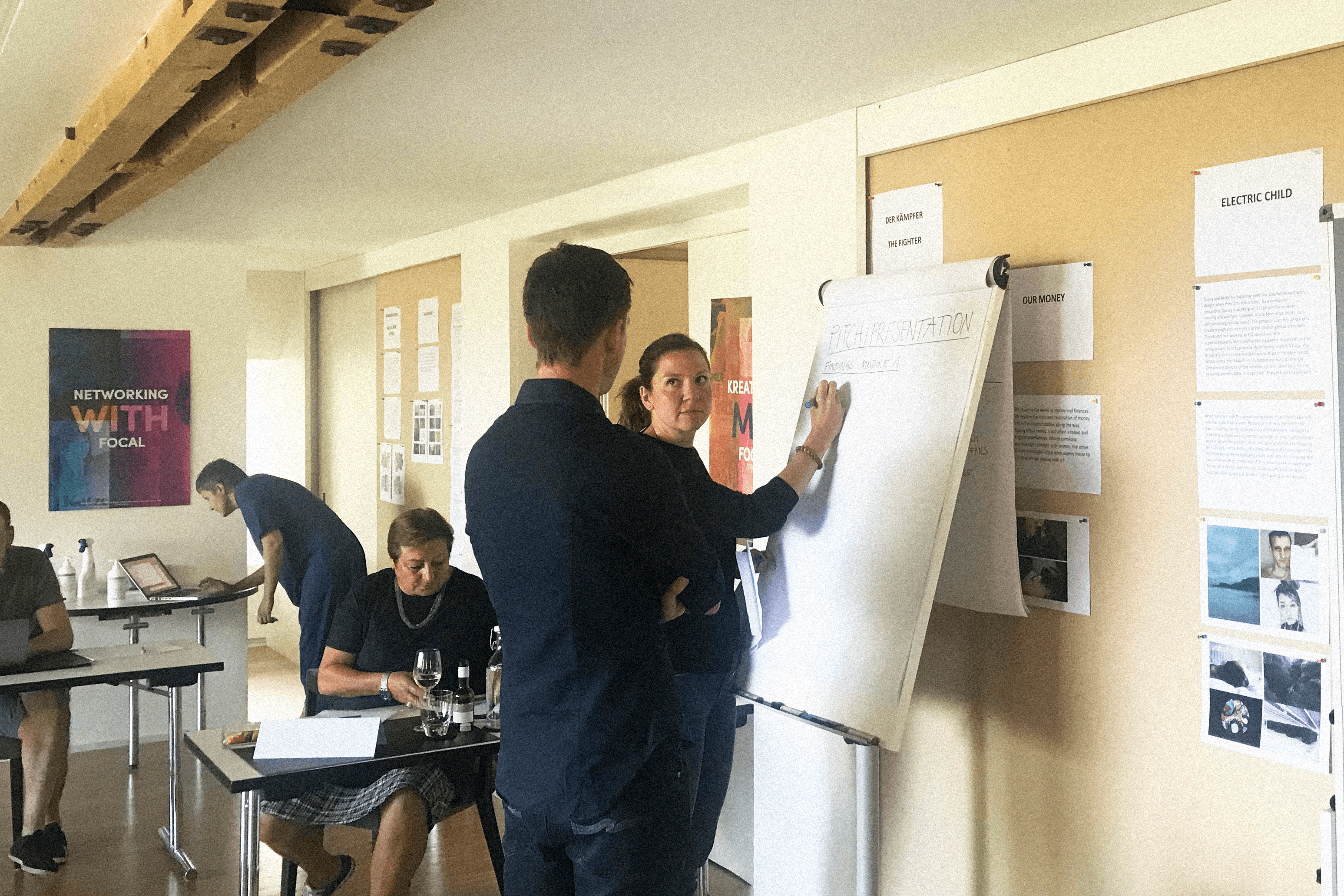 The first module focuses on defining the audience for the assigned film project. During the 5-day workshop, participants will work on various topics related to the release of the film project concerned. Under the guidance of international experts, they will start to develop a tailor-made communication and marketing strategy for their films.
 At the end of module 1, participants will have specified a national and international title, a logline, a synopsis, a list of key scenes for still photography, a mood board for the artwork and a rough P&A draft for the Swiss release. They will have a first draft of the visual identity and ideas for the poster design. Furthermore, exhibition and VOD opportunities are explored.
The second module focuses on accessing the market and going international with the film. During the 4-day workshop, participants have the opportunity to deepen their understanding of the market structures and the role of festivals when building a successful international career. Top industry experts share their views on the upcoming changes and explain what has to be done to adapt market, festival and distribution strategies for independent films.
At the end of module 2, participants are expected to have an international marketing strategy, a festival and sales strategy and a sales pitch outline. The workshop includes expert presentations, one-to-one sessions with advisers and daily debriefings.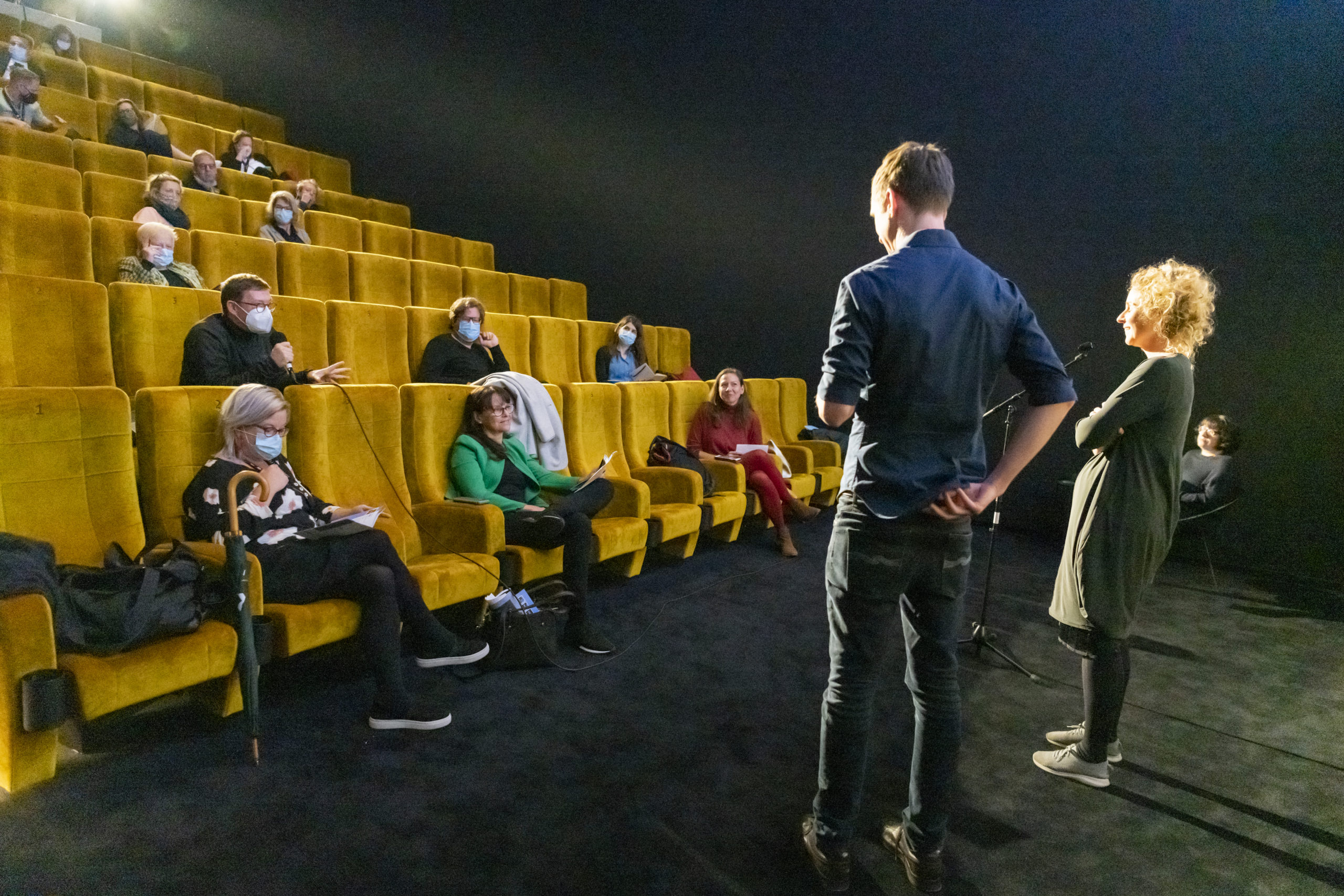 During this 2-day module, producers prepare their presentations for the pitching event at the Zurich Film Festival. They will present their film projects and their market strategies in front of top-class industry experts; this will be followed by a discussion and a networking drink. In addition to the pitching training and presentation, the workshop will include master classes focusing on trends and evolutions taking place in the industry.
The workshop gives participants the opportunity to discuss their projects with sales, marketing, VOD platform, festival, distribution and PR experts. Speakers and experts are chosen for their expertise in their respective field and for their ability to share their know-how and to support producers.
Clémence Lavigne
THE PARTY FILM SALES
Diana Bolzonello Garnier
BOLZONELLO GARNIER
Roshanak Behesht Nedjad
IN GOOD COMPANY
ADRIEK VAN NIEUWENHUIJZEN
IDFA
Deborah Rowland
UK National Film
and Television School
ANDREAS WILDFANG
EYZ MEDIA & CONTENTSCOP
LYSANN WINDISCH
MUBI Germany
Heidi Zwicker
SUNDANCE FILM FESTIVAL
CORINNA DÄSTNER
DOKLAB GMBH
AZRA DJURDJEVIC
Filmgerberei
NADINE LÜCHINGER
Filmgerberei
NÚRIA GYSIN
Contrast Film
JUDITH LICHTNECKERT
Emilia Productions & Perron X
CAROLINE MEIER
Milan Film
FRANZISKA SONDER
Ensemble Film
AMEL SOUDANI
Amka Films Productions